Current special offers are shown below:
Dinner Under the Stars
Available between 1 January 2021 and 31 December 2022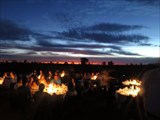 Enjoy a dinner under the stars in our wonderful open air Grand Hall
Surrounded by our ruined venue you can let your imagination run wild.
Please remember to bring your own food and drink!!
Just £9-99 per couple
Please Note this is a test special offer!!